Oleksandr Bozhyk – a violin virtuoso, a composer, a phenomenon in the modern musical space. He is a master to combine the unmatched performance and a spectacular show. He is equally good at classics, rock, pop, and ethno-music.

A superfinalist of the popular TV show Ukraine's Got a Talent, a record holder of the Ukrainian Book of Records, a finalist of the Minute of Glory show, a laureate of all-Ukrainian and international competitions.

A participant in many TV shows and projects, including one of the most popular shows in the world - Britain's Got Talent. After his extraordinary performance on the Polish TV show "Mam talent!" he was named "Jimy Hendrix among the violinists".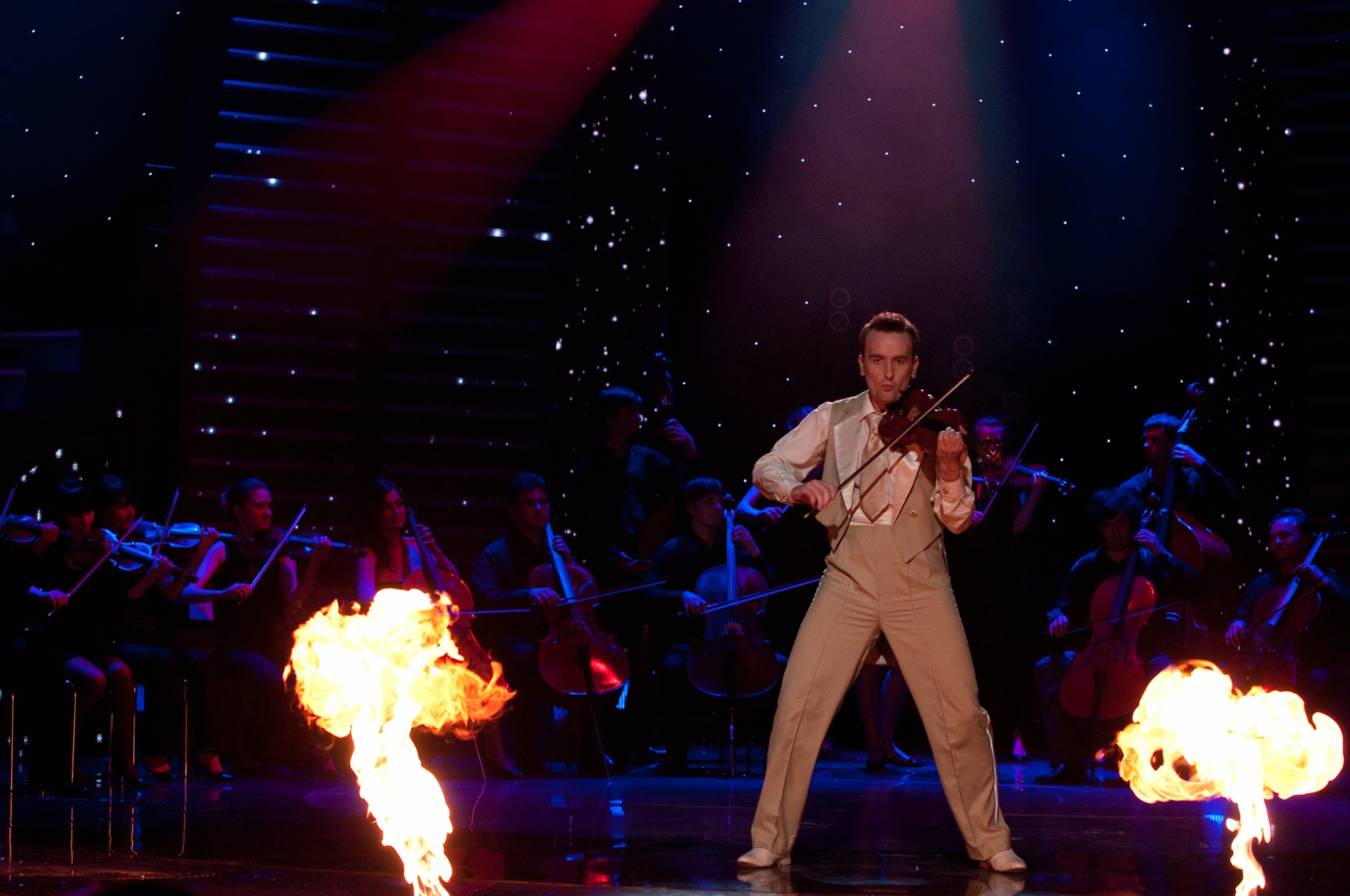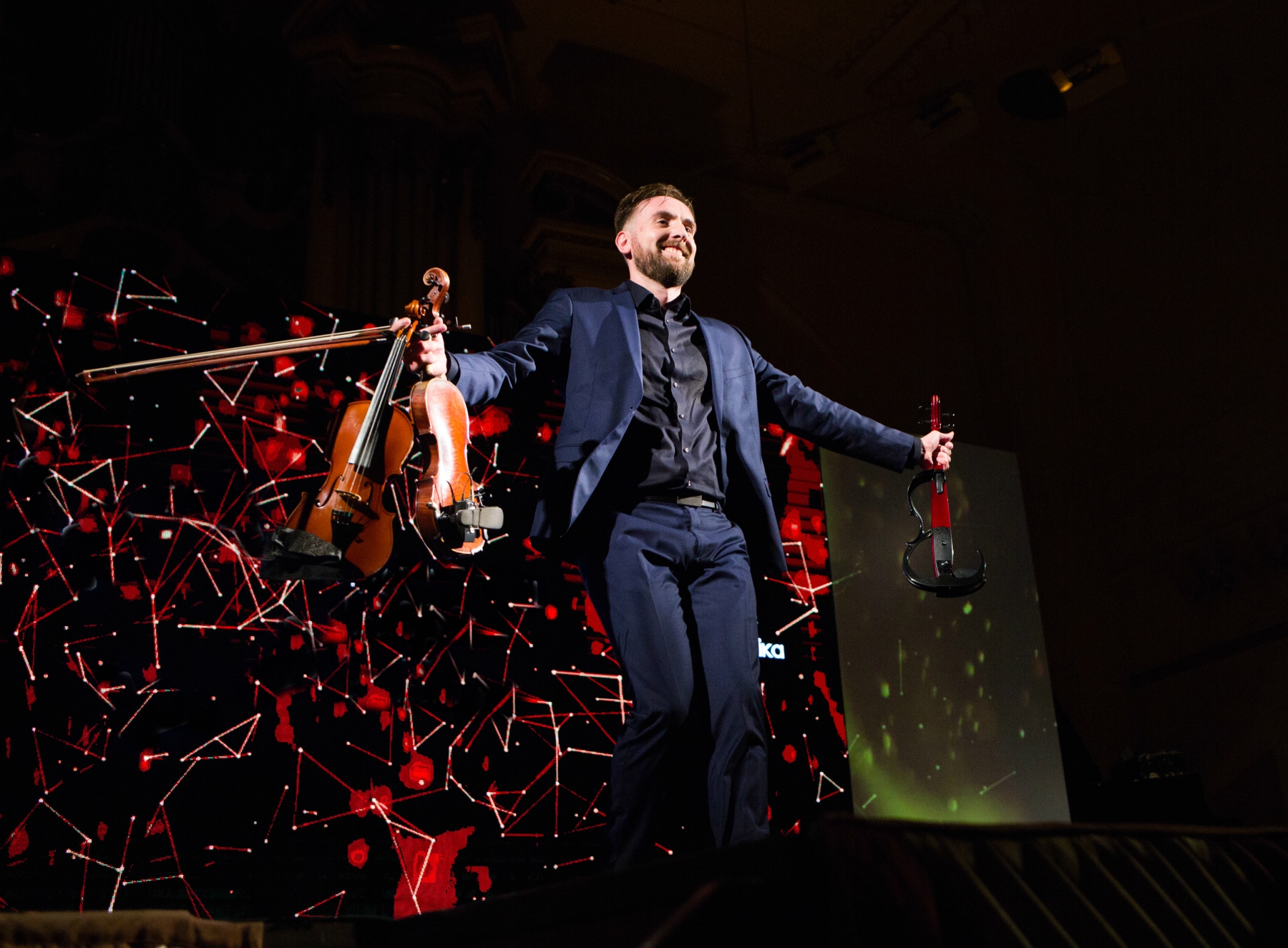 An interactive musical show by Oleksandr Bozhyk - is legendary hits, author's music, an explosion of emotions and a guaranteedly satisfied audience. Professionalism, energy and drive - this is what each violinist's performance is based on, and he has had thousands of them around the world. The geography of performances covers more than 30 countries and the most famous concert halls, large-scale events, vip-events, conferences, corporate and private events of the top officials of the world politics.

Oleksandr Bozhyk works in the genre of musical crossover - music, in which different styles are mixed. The violinist performs in three formats: solo, with his band "Bozhyk Bend" or accompanied by a rock orchestra with energetic Bozhyk Orchestra Show. His exciting program is constantly updated with modern hits, compositions of own authorship and interesting show-numbers.

The greatest reward for Oleksandr Bozhyk is happy and enthusiastic spectators. They are always full members of his show programs. The musician skillfully arranges interactive activities with the public and flash mobs. Everyone present is impressed by his performance from the first to the last minute.
Oleksandr Bozhyk actively supports talented youth: the winners of his contest "Bozhyk Seeking Talent" appear on the same stage with him in Ukraine and abroad. Oleksandr also created the ensemble "Happy bows" (Veseli smychky), the participants of which are young talented violinists. The ensemble combines playing the violin and dance moves.

Oleksandr Bozhyk is a musical brand presenting contemporary Ukrainian culture in the world. He is a professional with many years of experience in a variety of concert venues in Ukraine and abroad. Among the most significant events with the participation of Oleksandr Bozhyk are Ukrainian Days in Chicago (2015), Ukrainian Days in London, celebration of the Independence Day of Ukraine in Singapore (2012), Warsaw (2015), Przemysl (2016), a concert tour around the cities of Brazil, Argentina, Paraguay, Canada (2015), a series of concerts in Europe - Denmark, Poland, Romania, Hungary (2015)